Apply online
Visit our office
Mail documents
We prepare your documents and application
Receive visas
Submit application in person
Expert in Malaysia visa services since 2003,
VisaHQ is a private visa agency, not affiliated with the government of Malaysia. VisaHQ provides
expediting services
error-proofing your application
hand-carry delivery to Consulate
real-time status updates
dedicated call center
for visa to Malaysia and charges a service fee. See how we compare in the 90 seconds
video

Malaysia
Visa

for Sri Lanka passport holder living in United States of America
and provide digital copies of the following documents:
a
Scanned copy of Sri Lanka passport. A clear scan of the information pages of your valid, signed passport.
b
Recent passport sized studio photo . Please see photo guidelines here.
c
Proof of Status. A copy of evidence proving your legal status in US (US visa, I-20, H1B approval notice). I-20 and DS-2019 forms must be endorsed within the past 3 months by your adviser.

d
Itinerary. A copy of round trip tickets or or confirmed itinerary. If you will be entering and/or exiting Malaysia by land please submit:
• Train or bus tickets showing your entry and exit from Malaysia
OR
• A letter addressed to the "Immigration Officer" explaining exactly how, when, and where you will be entering and leaving Malaysia along with your full itinerary into and out of the region.

e
Proof of Funds. Evidence of financial arrangements made for the duration of your stay in Malaysia.

f
Proof of accommodation. Proof of accommodation (hotel reservation, proof of ownership or rent a house on behalf of applicant) or, if applicable, the commitment of maintenance and accommodation filled and signed by a person from Malaysia.

g
Supporting Document.
Such as:
• If you are employed; a letter from employer granting your holidays for a specific period;
• If you are self-employed; evidence of your business activities and financial standing (e.g. A letter from HM Revenue about your tax contributions, company registration and letter from accountant.);
• If you are a student; a letter from your school/college/university stating the course you are on, its start and finish dates;
• If you are unemployed/dependent; evidence of any family or social ties acting as a sponsor: - identification proof (i.e: Passport/identity card) - evidence of relationship to you (i.e: Marriage certificate or birth certificate) - immigration status (i.e: Permit).
Malaysia tourist e-visa fees for citizens of Sri Lanka
Type of visa

Validity

Maximum validity refers to the period over which you are allowed to enter a given country. Validity of visa starts from the date of issuance of visa.

Processing

Processing times start on the next business day following submission and serve as indications of processing times under normal circumstances only.

Embassy fee

Service fee
Total cost

Single entry

up to 3 months
Next business day
36.00
59.00
95.00
Validity: up to 3 months
Processing: Next business day
Total cost: 95.00

Cost calculation

Embassy fee:

36.00

Processing:

59.00

:

0.00

Total cost: 95.00
Maximum stay in Malaysia:
30 days

Maximum stay refers to the number of days allowed on a single visit.
Maximum stay in Malaysia: 30 days

Maximum stay refers to the number of days allowed on a single visit.
Malaysia visa for citizens of Sri Lanka is required. For more information please contact the nearest
Malaysia embassy
.
Your documents
are safe with VisaHQ
All passports are
covered for up to
500
We take our job seriously. All passports that are submitted to VisaHQ for processing are covered for up to $500 against any loss or damage. If you choose FedEx when applying online, we will even cover your passport in transit to us and from us to you.
Your peace of mind is our greatest reward
Find us near you
To apply for Malaysia visa in
Malaysia visa information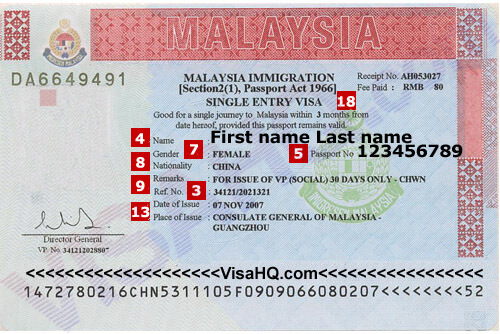 3
Malaysia Visa issue date (format might be different from MM-DD-YYYY).
4
Name of Malaysia visa holder
5
Traveler's passport number.
13
Malaysia Consulate that issued a visa.
18
Purpose of entry to Malaysia (type of Malaysia visa)