Apply online
Visit our office
Mail documents
We prepare your documents and application
Receive visas
Submit application in person
Expert in Egypt visa services since 2003,
VisaHQ is a private visa agency, not affiliated with the government of Egypt. VisaHQ provides
expediting services
error-proofing your application
hand-carry delivery to Consulate
real-time status updates
dedicated call center
for visa to Egypt and charges a service fee. See how we compare in the 90 seconds
video
COVID-19 / Health Insurance for travel to Egypt
Select the type of Egypt tourist visa application:
and send the following documents to VisaHQ:
a
Egyptian visa application form. For online orders, please download, print and sign Egypt visa application, prepared by our system under your account. Please ensure your employment information is filled out in the section 'Other information' on page 2 of the application.
b
Original, signed Zimbabwe passport with at least 6 months of remaining validity.
c
Passport Photo: 2 Include a passport style photo, with a white background, taken within the last 6 months. You may also choose to upload a photo to your order for us to print. There is a surcharge associated with this service.
d
Proof of status. Copy of Green Card (both sides) or other proof of legal status in the US (such as copy of I-20, US visa, H1B approval notice, etc. VisaHQ cannot assist US B1/B2 visa holders at this time.)

e
Itinerary. A reservation of the flight itinerary under the traveler's name. Must show flights entering and exiting Egypt.

f
Employment Letter. An employment verification letter from applicant's employer on business letterhead, with contact details, stating that a leave of absence has been granted, purpose and duration of the trip, and that you will be returning to your current job. If you are self-employed, include a copy of your business license and tax return. For students, please submit an official letter from your school indicating that you are in good standing and that you are registered for the upcoming semester. If you are retired please submit proof of your retirement fund.

The Embassy may require approval for citizens of certain countries. In this case, the processing time may be extended by several weeks.
Egypt tourist visa fees for citizens of Zimbabwe
Type of visa

Validity

Maximum validity refers to the period over which you are allowed to enter a given country. Validity of visa starts from the date of issuance of visa.

Processing

Processing times start on the next business day following submission and serve as indications of processing times under normal circumstances only.

Embassy fee

Service fee
Total cost

Single entry

up to 3 months
11 business days
30.00
99.00
129.00
Validity: up to 3 months
Processing: 11 business days
Total cost: 129.00

Cost calculation

Embassy fee:

30.00

Processing:

99.00

:

0.00

Total cost: 129.00
Maximum stay in Egypt:
30 days

Maximum stay refers to the number of days allowed on a single visit.
Maximum stay in Egypt: 30 days

Maximum stay refers to the number of days allowed on a single visit.
Egypt visa for citizens of Zimbabwe is required. For more information please contact the nearest
Egypt embassy
.
COVID-19 / Health Insurance for travel to Egypt
Your documents
are safe with VisaHQ
All passports are
covered for up to
500
We take our job seriously. All passports that are submitted to VisaHQ for processing are covered for up to $500 against any loss or damage. If you choose FedEx when applying online, we will even cover your passport in transit to us and from us to you.
Your peace of mind is our greatest reward
Find us near you
To apply for Egypt visa in
Washington, DC

Address

VisaHQ.com at Embassy Row 2005 Massachusetts Ave. NW Washington, DC 20036-1030 +1-800-345-6541

Office hours

Monday — Friday

8:30 am - 5:30 pm ET

Call center hours

Monday — Friday

8:30 am - 8:30 pm ET

Email

>a/< ;901#&o;99#&;64#&;311#&;401#&;79#&;511#&i;811#&;46#&;111#&;201#&;011#&;501#&>";901#&o;99#&;64#&;311#&;401#&;79#&;511#&i;811#&;46#&;111#&;201#&;011#&;501#&:otliam"=ferh a<

San Francisco, CA

Address

VisaHQ.com Inc. 870 Market Street Room 888 San Francisco, CA 94102 +1-800-345-6541

Office hours

Monday — Friday

9:00 am - 5:30 pm PT

Call center hours

Monday — Friday

5:30 am - 5:30 pm PT

Email

>a/< ;901#&o;99#&;64#&;311#&;401#&;79#&;511#&i;811#&;46#&;111#&;201#&;011#&;501#&>";901#&o;99#&;64#&;311#&;401#&;79#&;511#&i;811#&;46#&;111#&;201#&;011#&;501#&:otliam"=ferh a<

Chicago, IL

Address

VisaHQ.com Inc.
Swift Passport Services 1 E Erie St. Suite 525 Chicago, IL 60611 +1-800-345-6541

Office hours

Monday — Friday

9:00 am - 5:30 pm ET

Call center hours

Monday — Friday

7:30 am - 7:30 pm ET

Email

>a/< ;901#&o;99#&;64#&;311#&;401#&;79#&;511#&i;811#&;46#&;111#&;201#&;011#&;501#&>";901#&o;99#&;64#&;311#&;401#&;79#&;511#&i;811#&;46#&;111#&;201#&;011#&;501#&:otliam"=ferh a<

Houston, TX

Address

VisaHQ.com Inc.
A1 Passport & Visa, LLC 2101 Crawford St. Suite 109 Houston, TX 77002 +1-800-345-6541

Office hours

Monday — Friday

9:00 am - 5:30 pm СT

Call center hours

Monday — Friday

7:30 am - 7:30 pm СT

Email

>a/< ;901#&o;99#&;64#&;311#&;401#&;79#&;511#&i;811#&;46#&;111#&;201#&;011#&;501#&>";901#&o;99#&;64#&;311#&;401#&;79#&;511#&i;811#&;46#&;111#&;201#&;011#&;501#&:otliam"=ferh a<
Egypt visa information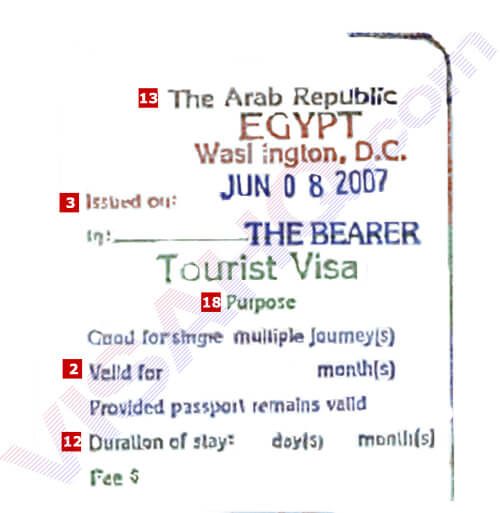 3
Egypt Visa issue date (format might be different from MM-DD-YYYY).
12
Maximum duration of stay in Egypt per each entry.
13
Egypt Consulate that issued a visa.
18
Purpose of entry to Egypt (type of Egypt visa)
Frequently Asked Questions about Egypt visa
Do US citizens need a visa for Egypt?

All US Citizens require a visa and a US passport to travel to Egypt, whether for business or tourism. MOST foreign nationals require a visa.

What advantages does the Egypt electronic visa provide?

Electronic visa can be easily obtained by completing a quick and simple online application. The eligible travellers can fill in the application form from the comfort of their home or office.

How long is an Egypt Online visa valid for?

Once approved, the electronic visa for Egypt is valid for a period of three consecutive months and can be used for up to 30 days.
The Egypt e-Visa can be obtained for a single or multiple entries. As an applicant you can select the visa that suits your needs best bearing in mind that the price for the e-Visa for multiple entries will be different.
The single and multiple entry grant the traveller a stay of a total of 30 days. The number of days you can stay in Egypt does not change.

Do I need to take anti-malaria tablets/injections?

No. Malaria has not been in Egypt for well over 85 years and there is no need for any type of anti-malaria medication.

Can I bring prescribed medication with me?

Yes, but please ensure that you only bring enough for your stay, with just a few day's extra supplies as a backup. It would also help if you could bring the prescription as well, as proof, or for topping up (there are many pharmacies in Egypt that can do this for you). If you happen to be traveling onwards from Egypt, and so have a lot more of your prescribed medicine with you, please ensure that you do have the prescription as proof.
Location

5 Tawfik Diab Street

Garden City

Cairo

Egypt

Location

Helnan Palestine

Montazah Gardens

Alexandria

Egypt
United States of America Embassy list in Egypt
Egypt Customs
Import Regulations
Export Regulations
Health and Security
Contact Customs Authorities
Tobacco products 200 cigarettes
25 cigars
200 grams tobacco

Alcoholic beverages - 2 Litres of alcohol;
Perfume for personal use;
Drugs, firearms and cotton
Illegal drugs
Weapons and ammunition
Perishable food
Live animals
Restricted
Basic health information for travelers to Egypt
A yellow fever vaccination is required for all visitors to the country over a year old who have come from or through a country suffering from the disease. Travellers not originating from an infected country are still advised to obtain a full vaccination prior to beginning their journey.
Water in the country should be considered dangerous to drink and boiled well before used. Travellers should stick to bottled water wherever possible. Swimming in pools or the sea is not advised owing to the significant risk of disease. Visitors should only swim in chlorinated swimming pools and seek immediate medical attention if required. Milk and other dairy products should be avoided if unpasteurized.
Meat, vegetables and fish should be cooked thoroughly before being eaten and should be served whilst hot. Milk and dairy products should also be avoided for risk of disease. All foods being eaten in the countries restaurants should be safe to eat but travellers are advised to choose food with care. Fruit should be peeled before being eaten and vendor food should be avoided due to health reasons.
There is a limited risk of Malaria and Dengue Fever from mosquitoes bites in some sections of the country. Travellers are advised to utilise insect repellent and close clothing to limit the risk of infection. There have been several cases of H5N1 Bird Flu in the country and "travellers should avoid visiting live animal markets, poultry farms and other places where you may come into close contact with domestic, caged or wild birds; and ensure poultry and egg dishes are thoroughly cooked".
Visitors should obtain vaccinations against typhoid and polio before beginning their journey. Hepatitis A, B and E are advised and travellers should take all normal procedures when dealing with needle injections or when engaging in sexual activity. Bilharzia (schistosomiasis) is present in the Nile Delta and the Nile Valley; travellers are strongly urged to avoid swimming and wading in fresh water.
There is a chance of Rabies from wild animal bites. Visitors travelling with children are urged to instruct their children to avoid playing with the wild animals and running the risk of being bitten. If infected, travellers should thoroughly clean the wound and seek medical attention for signs of infection.
Dust and sandstorms can occur in the country and travellers with respiratory or other health concerns are advised to check the weather forecasts prior to leaving time. Travellers should come prepared for the intense heat during the summer months by buying plenty of sun protection and drinking plenty of bottled water to prevent dehydration.
Public hospitals and chemists are open to tourists. Medical care is judged to be acceptable in Cairo and Alexandria but poor and unreliable elsewhere in the country. Travel and Medical insurance should be obtained prior to flight.
Basic security information for travelers to Egypt
OWING TO THE UNSTABLE POLITICAL SITUATION IN THE COUNTRY, ALL TRAVELLERS ARE STRONGLY ADVISED TO CHECK THE CURRENT MILITARY AND POLITICAL LANDSCAPE PRIOR TO THEIR VISIT.
Acts of violent theft have been on the increase in recent years and all visitors should keep their passport and other valuables in a safe place for the duration of their visit. Female travellers in particular should avoid travelling around the country alone after dark owing to the marked increase in physical and sexual violence in recent times.
There is a greater than average danger from international terrorism in this country with both foreign and native civilians being at risk. Travellers should exercise considerable caution when visiting commercial establishments, government facilities, and public or religious sites.
The borders between Egypt and Sudan and Libya should be approached with great care. A special permit from the Travel Permits Department of the Egyptian Ministry of the Interior will first have to be acquired before travel to the border can be authorized. Travellers should be wary of occasional outbreaks of violence and renegade bandit groups that can operate in the vicinity and to take all necessary precautions.
Visitors travelling by road are cautioned against driving late at night due to the lack of lighting in much of the countries roadways combined with the chance of accident. Road standards are poor throughout the country with a high degree of fatalities owing to reckless driving and general unsafe conditions. Travellers driving throughout the country should also keep informed of any planned closures, accidents or other unforeseen incidents which could prove dangerous. A UK driving licence is acceptable for the first six months in the country although an Egyptian licence will be required if staying longer.
Travellers should take plenty of liquids to avoid dehydration in the countries naturally hot climate and check local weather channels for potentially dangerous dust or sand storms. Earth tremors have been reported to occur occasionally in the country.
Photographs of important military and government people and facilities are illegal and may lead to being detained or arrested by the police or the security services. Binoculars or photographs should not be used to observe airplanes either in public or at airports and can also result in a police arrest.
Islamic practices and beliefs are dominate in Egypt and are advised to not act in a way that could potentially cause offense. Travellers should act and dress formally when in public and refrain from drinking alcohol in public places. Public displays of affection are frowned upon and whilst homosexuality is not illegal, open displays of affection should be avoided.
Travellers to the country should check the country's political situation make sure that they have obtained a heath and travel insurance prior to beginning their journey.
Egyptian Customs contact information
For further assistance please contact the Egyptian Customs authorities directly. They will provide the latest information about customs regulations and export-import procedures.


For additional information about travel restrictions, security warnings, political updates, and basic travel guidelines, please contact the nearest Egyptian Embassy.