Apply online
Visit our office
Mail documents
We prepare your documents and application
Receive visas
Submit application in person
Expert in Lesotho visa services since 2003,
VisaHQ is a private visa agency, not affiliated with the government of Lesotho. VisaHQ provides
expediting services
for visa to Lesotho and charges a service fee. See how we compare in the 90 seconds
video

Lesotho
Visa

for Russia passport holder living in United States of America
and provide digital copies of the following documents:
a
Passport. Passport should have a minimum of 2 blank visa pages and be valid for at least six months beyond your intended period of stay in the Kingdom of Lesotho.
b
Photo. Recent color photo (2 inch x 2 inch) taken within 6 months showing facial details.
c
Itinerary. Copy of round trip tickets or detailed itinerary for the duration of the trip (Applicant's name must be on itinerary).

d
Yellow fever certificate. A yellow fever certificate from travelers coming from an infected area where HIV/AIDS is prevalent.

e
Health Insurance. Proof of health insurance valid in Lesotho. Your insurance must cover the entire duration of your stay in Lesotho.

f
Proof of Funds. Evidence of financial arrangements made for the duration of your stay in Lesotho.

g
Introduction letter. An introduction letter from your employer detailing your position, salary, how long you have been employed, any authorized vacation, and the business purpose, if any, of your trip.

h
Invitation letter. Invitation Letter requesting your presence in Lesotho or hotel reservation.

i
Enrollment Letter. An original letter of acceptance/admission from the educational institution in Lesotho.

All documents submitted in a foreign language (other than English), must be accompanied with an official English translation.
If you are traveling with a minor aged 16 and below, you must provide the following:


names must be the same, family or birth certificates must be supplied;


if not of the same family, a letter from birth parent, guardian – with documentation showing guardianship, allowing the minor to travel to Lesotho.


Lesotho student e-visa fees for citizens of Russia
| Type of visa | Validity | Processing | Embassy fee | Service fee | Total cost |
| --- | --- | --- | --- | --- | --- |
| Single entry | up to 3 months | 6 business days | 150.00 | 59.00 | 209.00 |
| Multiple entry | up to 6 months | 6 business days | 250.00 | 69.00 | 319.00 |
Validity: up to 3 months
Processing: 6 business days
Total cost:
Validity: up to 6 months
Processing: 6 business days
Total cost:
Maximum stay in Lesotho: 90 days

Maximum stay in Lesotho: 90 days

Lesotho visa for citizens of Russia is required. For more information please contact the nearest
Lesotho embassy
.
Your documents
are safe with VisaHQ
All passports are
covered for up to
500
We take our job seriously. All passports that are submitted to VisaHQ for processing are covered for up to $500 against any loss or damage. If you choose FedEx when applying online, we will even cover your passport in transit to us and from us to you.
Your peace of mind is our greatest reward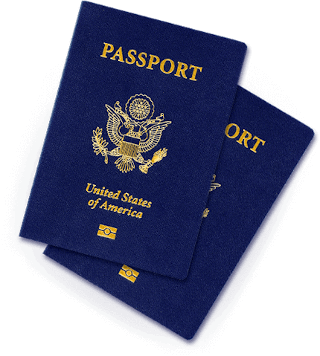 Find us near you
To apply for Lesotho visa in